COMPANY
ASSETS
Asset structure and changes in the asset structure
Passenger rolling stock is FPC's key asset, making up 80% of total assets. As at the end of 2017, the Company's inventory railcar fleet totalled approximately 19,000 carriages.
FPC's rolling stock is currently highly diverse:
By carriage type and age (average age: 19 years)
By wear (average wear: approximately 65%)
Approximately 60% of carriages are equipped with air conditioning units
Approximately 40% of carriages are equipped with environmentally friendly toilet facilities.
Asset structure as at 31 Asset structure as at 31 December 2017,
| Assets | |
| --- | --- |
| Carriages | 178.0 |
| Real estate | 28.2 |
| Other movable property | 6.7 |
| Intangible assets | 0.04 |
| Land | 0.2 |
| Total | 213.2 |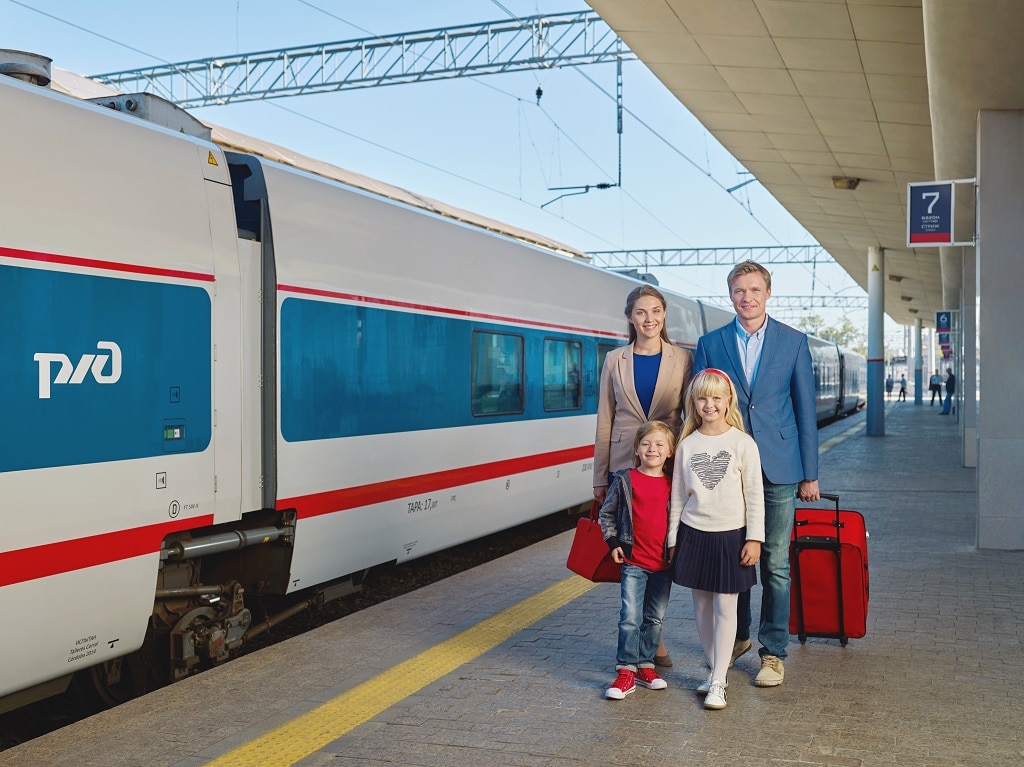 Changes in railcar fleet structure,
| Carriage Type | Description | Fleet as at 31 December 2016 | Acquired | Retired | Fleet as at 31 December 2017 | Average age of carriages as at 31 December 2016, years | Average age of carriages as at 31 December 2017, years |
| --- | --- | --- | --- | --- | --- | --- | --- |
| Luxury | Soft-seated carriages (M) – compartment carriages equipped with showers and toilets | 117 | – | – | 117 | 9.7 | 10.4 |
| First-class | First-class (double berth compartments) | 878 | 7 | 37 | 848 | 18.8 | 19.1 |
| RIC | Compartment carriages, European standard size | 368 | – | 1 | 367 | 15.7 | 16.6 |
| MIXED | Carriages with 50/50 Luxury and First-class compartments | 13 | – | – | 13 | 4 | 5 |
| K | Compartment carriages | 7,998 | 63 | 193 | 7,868 | 18.7 | 19.3 |
| KB | Compartment carriages with a buffet | 111 | – | 7 | 104 | 22.6 | 23.2 |
| KR | Administrative compartment carriages | 1,140 | 13 | 14 | 1,139 | 20.1 | 20.7 |
| O | Third-class sleeping carriages | 7,085 | 329 | 318 | 7,096 | 18.7 | 18.4 |
| MO | Interregional carriages | 702 | – | 8 | 694 | 14.0 | 14.8 |
| MOR | Interregional carriages with a radio compartment | 4 | – | – | 4 | 17 | 17.3 |
| B | Baggage carriages | 290 | – | 57 | 233 | 19.7 | 20.1 |
| BP | Baggage and mail carriages | 1 | – | – | 1 | 34 | 35 |
| RT | Dining carriages equipped with a coal stove | 53 | – | 5 | 48 | 26.4 | 26.9 |
| RE | Dining carriages equipped with an electric stove | 677 | 13 | – | 690 | 26.1 | 26.7 |
| RZh | Dining carriages equipped with a gas stove | 124 | – | 9 | 115 | 27.2 | 28 |
| Other | Soft-seated carriages (M) – compartment carriages equipped with showers and toilets | 49 | | | 49 | 21 | 22 |
| Total | | 19,610 | 425 | 649 | 19,386 | 18.9 | 19.1 |
South East Branch (Voronezh passenger carriage depot)
Yenisey Branch (Krasnoyarsk passenger carriage depot)
East Siberian Branch (Irkutsk passenger carriage depot)
Zabaikalie Branch (Chita carriage site)